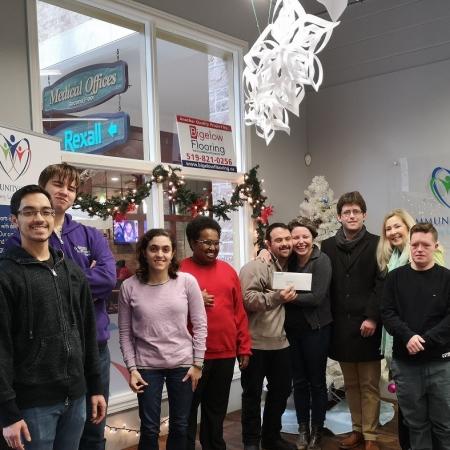 2018 Fundraising
In 2006, Caissa LLP began fundraising to create an impact on the community surrounding us. In our first year the staff raised $250 and the partners graciously matched our funds for a total of $500.This marked the beginning of our fundraising efforts and thus a tradition was born.
2018 marked our highest grossing year at $15,952 with the partner's match. These funds were distributed to multiple charity organizations including: The Children's Foundation of Guelph and Wellington, Big Brothers Big Sisters, Community of Hearts, the Cambridge and Guelph Humane societies, Canadian Mental Health Association, Cambridge and Guelph Hospitals, Kid's Help Phone, KidsAbility, United Way, The Bridges, Lakeside Hope House and many more.
This past fundraising year also marked the surpassing of $100,000 raised since 2006! We at Caissa LLP are proud to be a part of our communities and take pride in our efforts to change other's future.
*Staff and friends are shown below at the Community of Hearts in Guelph